Most Nigerian business owners understand the principle of cultivating relationships offline, it's not a new concept, creating systems to cultivate and maintain relationship especially with long term clients has been around since markeiting was invented.
In this post we want to talk about acquiring and cultivating those relationships online.
but not just online.
But we are taking it a step further to talk about the mobile world.
There is absolutely no excuse for your business not to have a mobile marketing strategy in today's world.
And your strategy should not just concentrate on gaining new customers but also cultivating your current customers until they become evangelists for your business.
This should be the focus whether you run a B2C or B2B operation in Nigeria.
Most Desktop/Web Marketing strategies revolve around the creation of web lead forms for the business, we've all been there.
You reach a site selling tyres and the next thing you see is a web page requesting for you to fill a form for those interested in getting a quote for tyre sales.
Are there more innovative strategies you can try out?
Well this post explores those ideas, check it out below.
So here are some 21st century techniques you can use to acquire and cultivate leads in Nigeria:
Progressive Profiling –
Using web forms is still a great strategy in mobile marketing, they are great for collecting information for enquiries, email signups, contact information and so much more, they just have to be simplified.
Web forms should be simplified for customers on the mobile, and one of the ways we do this is by using progressive profiling.
Progressive profiling helps your forms to be automatically filled where information has been previously entered. This means that potential leads don't have to start from scratch when they visit your website and it provides more information to you in the long run.
Click to call Action –
This is an absolutely wonderful feature to add to your mobile website. I get so excited just talking about this feature simply because it cuts your funnel time into direct communication between you and your customer over the phone.
Studies show that 65% of tech consumers are extremely likely to place a call if the capability is available on a smartphone search.
Adding click-to-call offers a quick and personal way for customers to connect to your business without having to submit information manually.
It appears on your website when viewed from a mobile device, it's hard to miss and it draws the attention of the website viewer to place a call to you.
Clients who access your website via a mobile device may respond better to SMS campaigns if done properly.
SMS campaigns are cheap, simple to maintain, and make it easy for new leads to get in touch with you. In fact, SMS marketing allows you to engage with potential customers faster and promises higher read rates than any other form of communication. Why? Because nearly all SMS messages must be opened before they are deleted.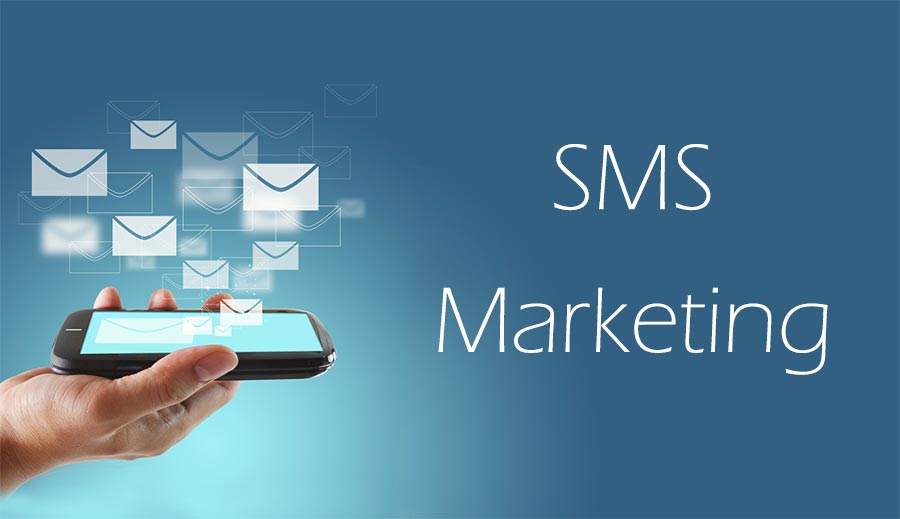 Rather than offering web forms for your clients to fill, you can create a text for more information in both mobile ads and mobile website and this can create a stream of opt in alerts from potential customers.
And unlike email, it's quick and easy for a customer to reply to an SMS promotion or engage in a two-way dialog. Once you've gained that permission to text, you are quite literally connected to your customer 24 hours per day
Leveraging Social Sharing Feature
Creating the opportunity for sharing can be as simple as adding a button on your mobile landing pages that allows users to distribute content to Facebook, Twitter or Google+ in just one click.
As Dell's Director of Global Social Media Richard Margetic reiterates, "Social media has made more of an impact, significantly on B2B than B2C. For us, B2B is about relationships, and social media is all about relationships."
Engaging Mobile Coupons and QR Codes
A great way to engage your current clients is to use rewards and discounts through tactics like mobile coupon campaigns. This can help to encourage customer loyalty and facilitate ongoing engagement.
The Mobile marketing guidelines for acquiring and cultivating B2B clients.
You can allow current clients to scan QR codes, contracts and also recieve alerts
Offering rewards and discounts through tactics like mobile coupon campaigns can help to encourage customer loyalty and facilitate ongoing engagement. Other examples, like allowing existing users to scan QR codes and contracts, receive alerts and calendar notifications.
Clients can perform functions faster, with instant refill and reorder on a mobile device, making it easier for you to do business.
It makes them more likely to continue to choose your product or services over other business that don't provide the same efficiency.
Conclusion
With the increase of smartphone use so does our ability to share, communicate and transact grow over real time. And the challenge does not rely on trying to keep up but how to engage their clients in active conversations.
Today, it's not about the best sales pitches, but rather who is creating the most engaging and accessible brand encounters using the devices that customers already have in the palm of their hand.
Looking to engage a mobile marketing strategy to acquire & nurture customers and increase sales, fill the form below